VinFast announces plan to open more than 50 VinFast stores in Europe
Oslo, Norway, June 13th 2022 – VinFast has announced its plan to open more than 50 VinFast Stores across Germany, France and the Netherlands. The reveal came at the European premiere of its VF 8 and VF 9 smart electric vehicles at EVS35. The company also detailed new sales policies exclusive to European markets, including a premium home delivery and familiarisation service.
VinFast plans to open at least 25 VinFast Stores in Germany, 20 in France and 5 in the Netherlands. 
The first confirmed German locations include Frankfurt, Berlin, Cologne, Oberhausen and Hamburg. 
In France, locations include Paris, Marseille, Nantes, Rennes, Nice, Montpellier, Aix en Provence and Metz.
Amsterdam is expected to see the first VinFast Store opening in the Netherlands.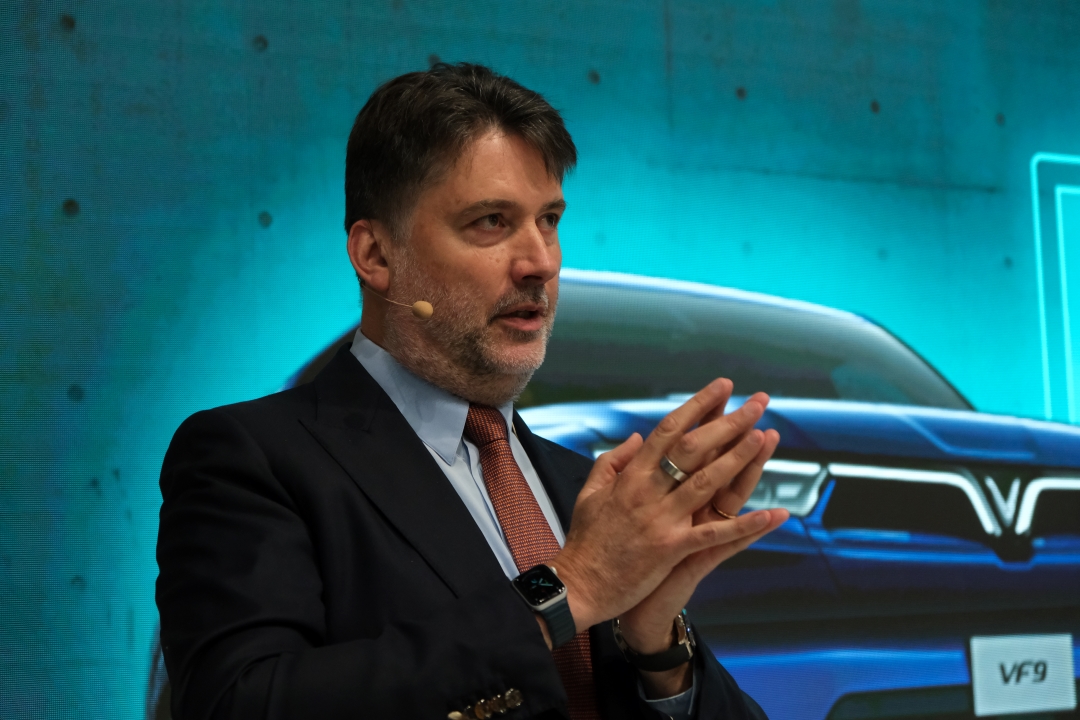 Following a robust evaluation process that considers factors such as existing infrastructure, locality and potential EV community, locations have been selected to optimize customer convenience. 
VinFast Stores will vary in size and offer sales-only or a comprehensive sales and servicing capability.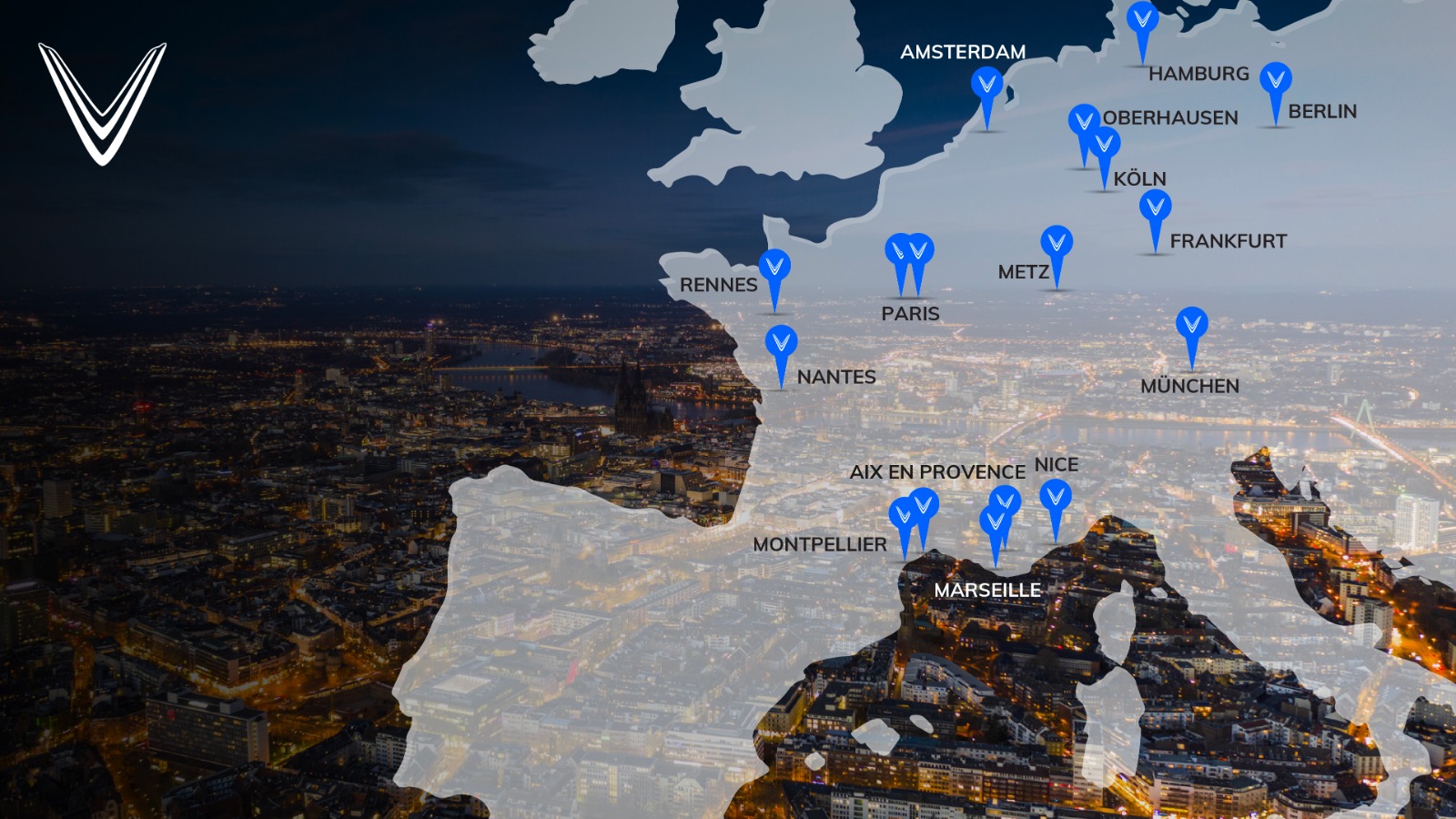 "Announcement of VinFast Stores in French, German and Dutch markets affirms VinFast's seriousness and commitment to Europe." said Madam Le Thi Thu Thuy, Vingroup Vice Chairwoman and VinFast Global CEO. "VinFast is not just here to sell cars. We are here to inspire change and accelerate the transition to electric vehicles for the benefit of the environment. We are here to support every customer on their journey with VinFast, from reservation to their experiences throughout the vehicle lifetime. We are confident that beside our reasonable pricing, product quality, innovative and flexible sales policies, our outstanding service will be the key factor to provide customers with excellent ownership experiences."   
VinFast has recently announced the pricing details of the VF 8 and VF 9 along with their battery subscription plans for Dutch, German and French markets, which provide consumers with a wide range of flexibility. Pioneering customers who purchase VF 8 and VF 9 in 2022 and 2023 will benefit from a rewarding subscription rate policy that permanently attaches to the vehicle for its entire lifetime. 
VinFast is actively working with strategic partners in the markets to develop EV infrastructure and optimal solutions for customers. The partnership with FCA Bank, announced in May, enables flexible and innovative financing services to make premium EV ownership attainable to everyone. The announcement of imminent European VinFast Stores marks the next milestone in the company's go-to-market strategy to make the EV transition more accessible, convenient and dynamic. 
VinFast received approximately 73,000 electric vehicle reservations from global customers, illustrating the boundless allure and inspiration of VinFast.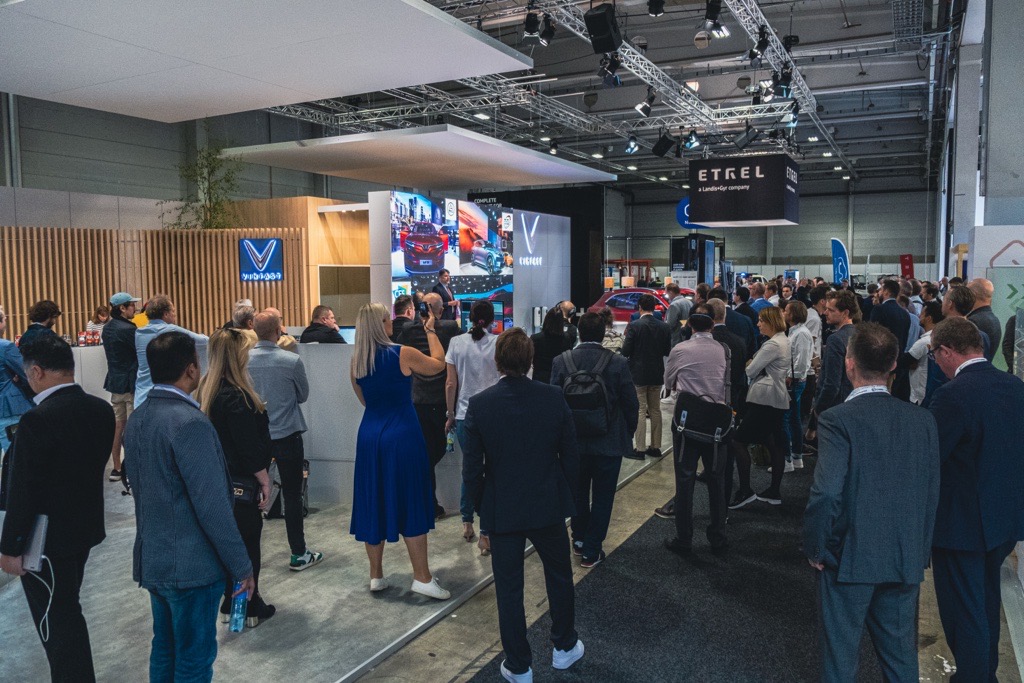 As an added incentive for customers to join VinFast in the global electrified mobility revolution, at EVS35, the company announced new sales policies exclusive to European markets.  From May 31 to September 30, 2022, all customers who reserve VF 8 and VF 9 will receive a 1-year free package of VinFast Smart Driving with Level 2+ Advanced Driver Assistance System and Smart Services suite for a smarter, safer and more enjoyable driving experience. They will also receive a free of charge home delivery service, which comes with a full handover by an electric vehicle expert, enabling customers to get to know their VinFast perfectly.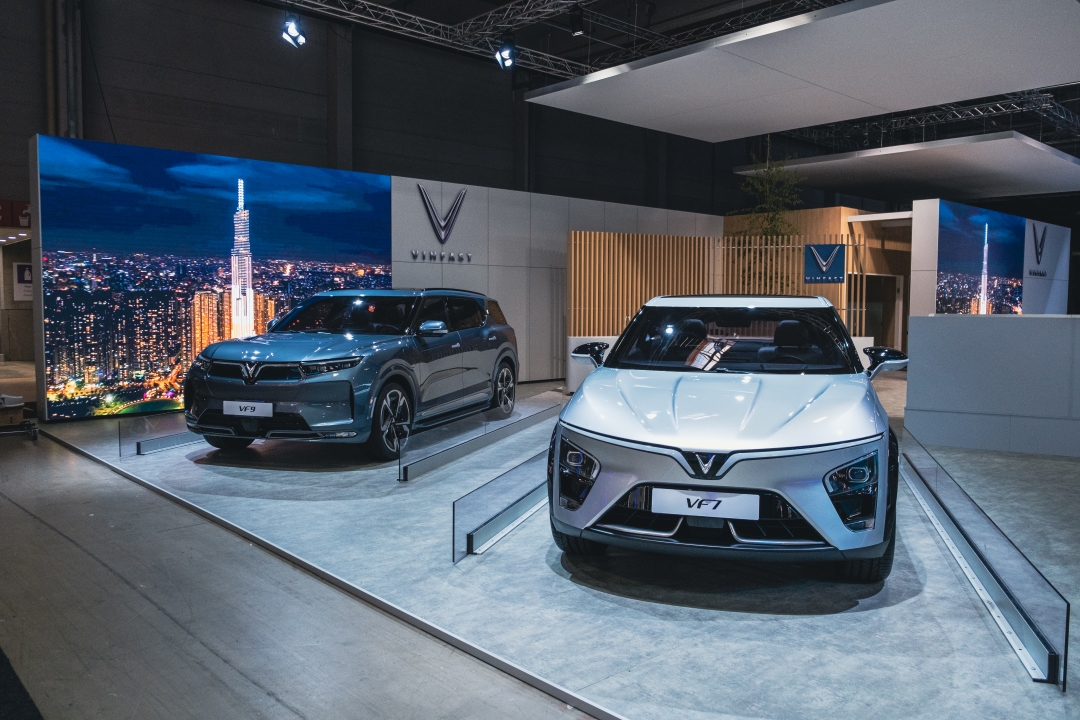 Visitors at EVS35 can experience and learn more about VF 8 and VF 9 at VinFast booth in Hall D, NOVA Spektrum Convention Center from June 11 to June 15, 2022, in Oslo, Norway. 
Customers can learn more about VinFast and products at: http://vinfastauto.eu/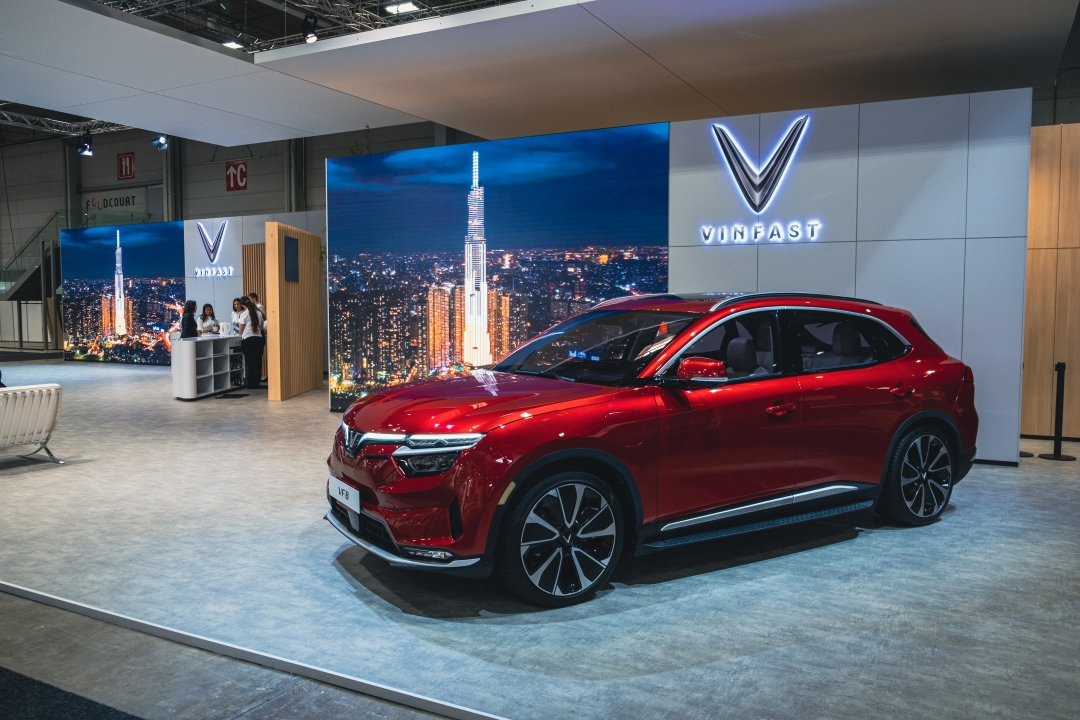 About VinFast
VinFast - a member of Vingroup – envisioned to drive the movement of global smart electric vehicle revolution. Established in 2017, VinFast owns a state-of-the-art automotive manufacturing complex with globally leading scalability that boasts up to 90% automation in Hai Phong, Vietnam.
Strongly committed to the mission for a sustainable future for everyone, VinFast constantly innovates to bring high-quality products, advanced smart services, seamless customer experiences, and pricing strategy to inspire global customers to jointly create a future of smart mobility a sustainable planet. Learn more at: https://www.vinfastauto.eu
About Vingroup
Established in 1993, Vingroup is one of the leading private conglomerates in the region, with a total capitalization of $35 billion from three publicly traded companies (as of November 4, 2021). Vingroup currently focuses on three main areas: Technology and Industry, Services and Social Enterprise. Find out more at: https://www.vingroup.net/en
Phan Quốc Linh Media specialist
Section Company
14.06.2022