Benefits and barriers to full implementation of electric buses
Featured by continuous operation and low speed travel, buses become the perfect target for major cities around the world to experiment with conversion to electric vehicles to improve urban air quality.
Air pollution and emissions from transport vehicles are gaining increasing attention worldwide. The World Health Organization (WHO estimates that around 7 million people die every year from exposure to polluted air which impacts 90% of the global population.
From the haze covering cities to household dust concentrations, air pollution is increasing the mortality rates of diseases such as stroke, heart disease, chronic obstructive pulmonary disease, lung cancer and acute respiratory infections.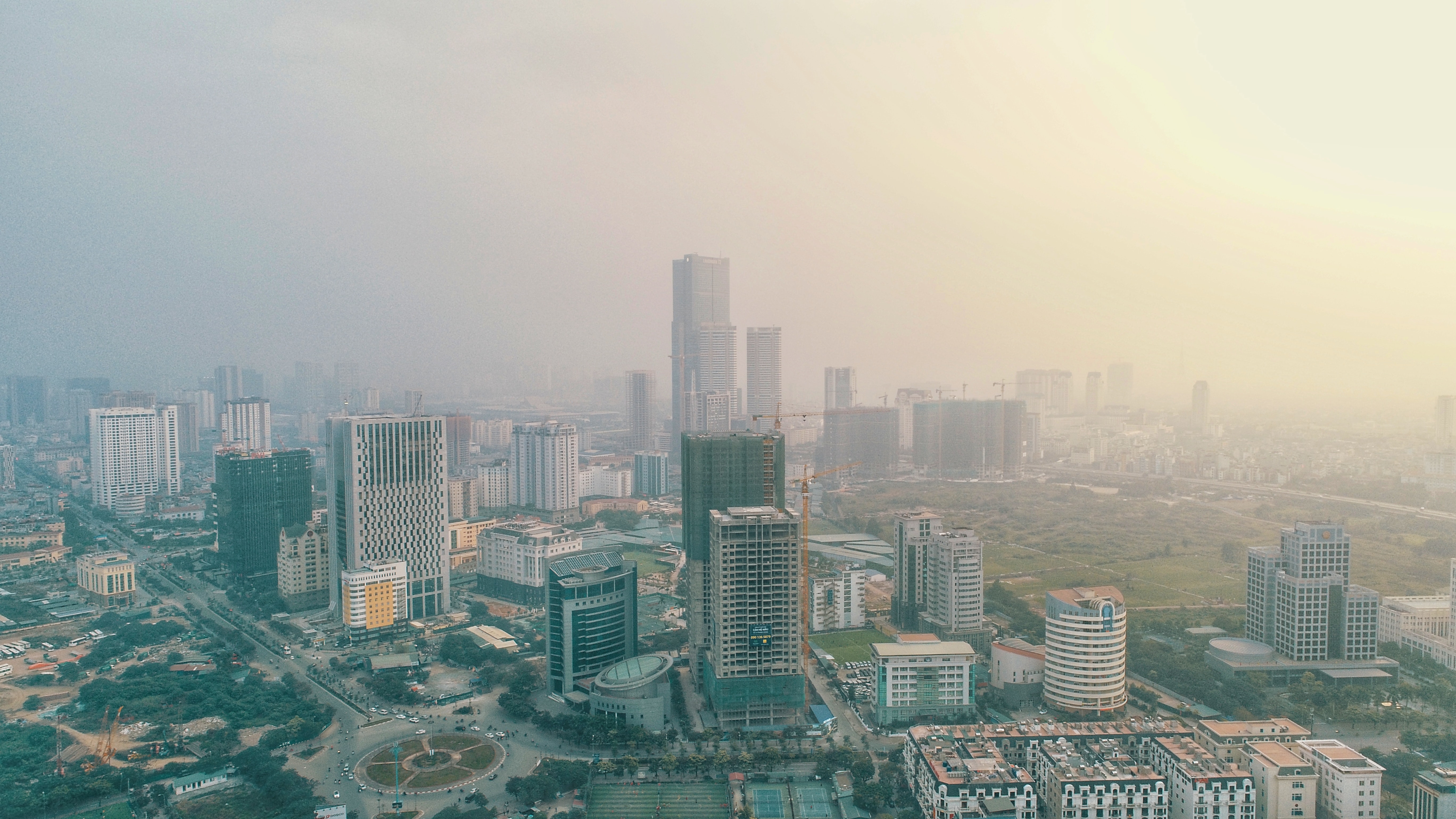 In Asia, the rapid urbanization over the past few decades is in proportion with air quality. Air pollution in the Asia - Pacific region is not only a major health risk, it also has damaging impacts on the environment and agricultural crop yields.
WHO estimates around 60,000 deaths are air pollution-related in 2016. In Vietnam, the main sources of air pollution are transportation, industrial production, agricultural production, construction, handicrafts, and improper waste management, according to the 2013 Report on Air Pollution by the Ministry of Natural Resources and Environment.
In the two big cities of Hanoi and Ho Chi Minh City, because the metro system has not been in operation yet, the only means of public transport is buses. Most of the bus fleets in these two cities use diesel and due to their nature, they run all day at low speeds. That makes buses the perfect target for applying technology for reducing environmental pollution while increasing safety and environmental friendliness.
Major cities around the world have been also interested in their bus systems and testing electric buses as an alternative for conventional diesel vehicles. Shenzhen was a pioneer. The technology capital of China has completed switching all buses and taxis in the city to electric vehicles, with the help of BYD.
Following this trend, many countries' environmental and traffic authorities have begun setting deadlines for stopping the operation of diesel buses and announced the transition to zero-emission vehicles - mainly by the electrification of their bus fleet.
The growth of the market will help achieve this goal, and much of that growth takes place in China, where the electric bus supply chain and production has been very strong over the past decade. As of 2019, roughly 99 percent of the electric buses in the world are deployed in Chinese cities. This is equivalent to 421,000 electric buses, accounting for 17% of China's bus fleet.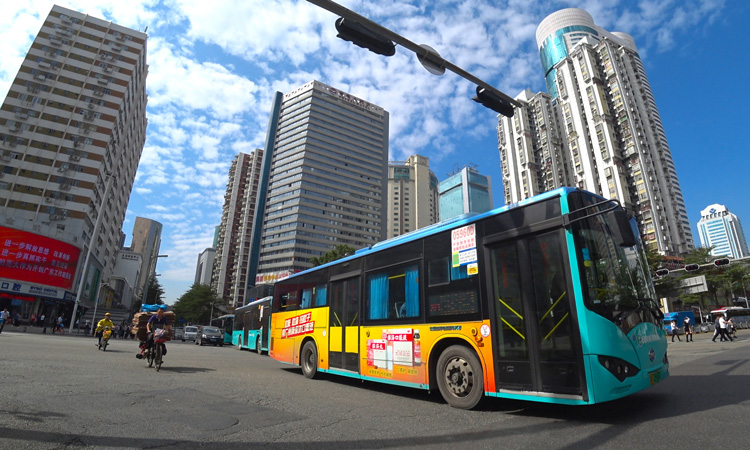 In the next decade, electric bus sales are expected to continue to increase in both Chinese and overseas markets. However, the annual growth rate of the e-bus fleet in China will slow down due to market saturation and termination of subsidies by the Government. Instead, rapid growth will happen in markets where the government there prioritizes reducing greenhouse gas emissions, while prioritizing the transition from diesel to electric vehicles.
For operators, battery electric buses bring them the advantage of operating costs if properly managed. Maintenance costs for electric vehicles are always lower than for vehicles using internal combustion engines, as they have fewer moving parts, and therefore less chance of failure. The fleets will also save on fuel costs after switching to using electricity instead of diesel.
One of the most favorable reasons is that buses always travel their specified distances enabling the operators to easily determine the operating distance and location of the charging station accordingly. Therefore, there is almost no possibility for vehicles running out of battery in the middle of their traveling distance.
Battery powered electric buses will drastically improve air quality of the city as they are zero emissions. Any emissions associated with the operation of electric buses come from their place of production, and if renewable energy is used, electric buses will officially have zero emissions.
Despite these benefits, there are a number of potential barriers resulting in public passenger carriers' hesitance to switch to electric buses.
The first is their initial costs. The price of an electric bus is significantly higher than that of a diesel bus. However, this difference mainly comes from the production cost of battery packs and the recent developments in battery technology are making the battery costs cheaper.
Additionally, the operators need to tightly manage electric bus charging to keep the costs low. Depending on usage and the required infrastructure, the cost of electricity can be higher due to the charging time and chargers using high capacity currents. Furthermore, batteries of many buses may have to be completely replaced before the end of their life cycles which make the operator hesitate.\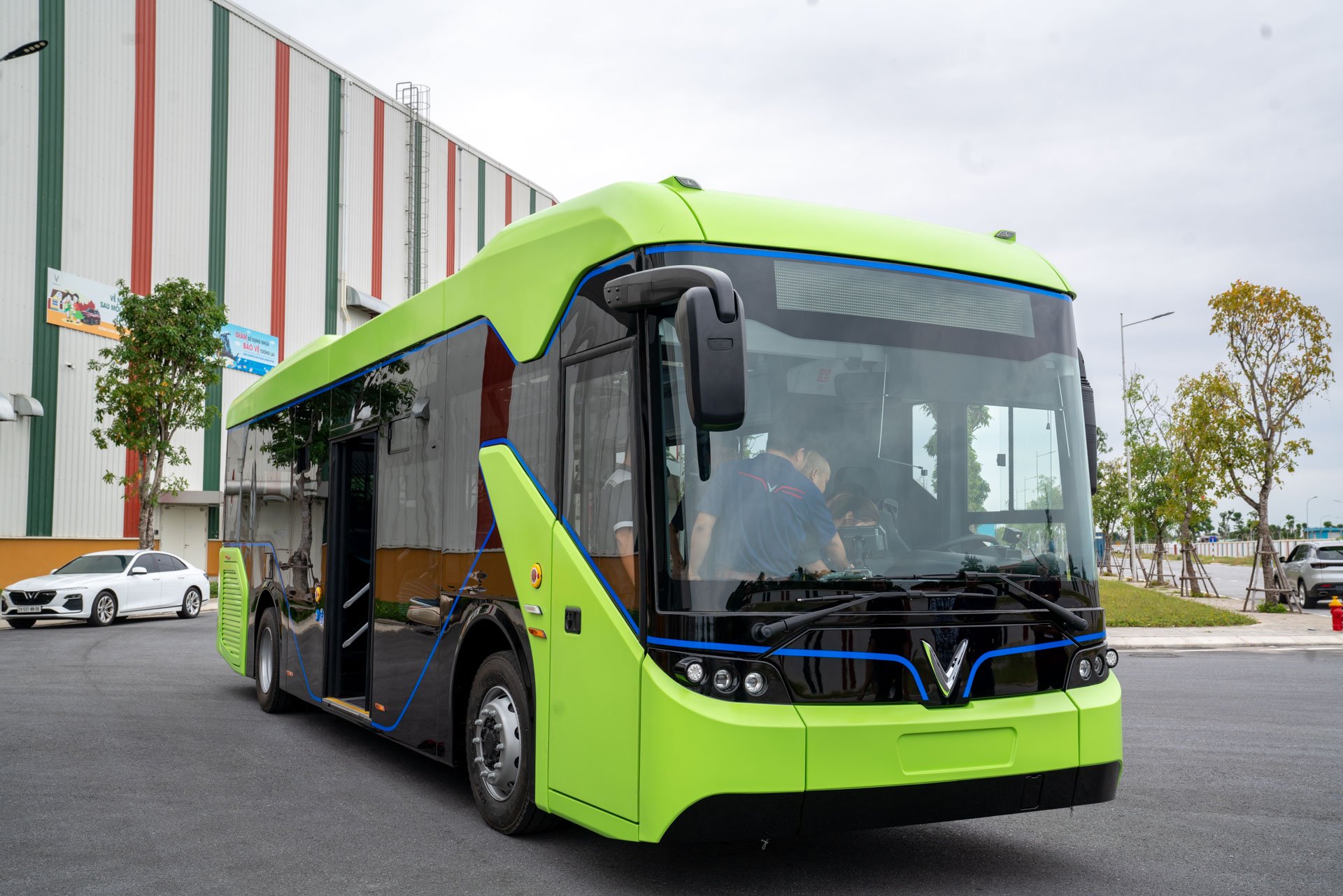 Like other electric vehicles, electric buses will quickly run out of batteries if they have to operate in extreme weather or uneven terrain conditions.
Reducing transport emissions is a global priority, and electrification of public vehicles is a proper method to achieve that goal. As with private vehicles, analysts say, switching diesel buses to electric buses is only a matter of time. Bloomberg New Energy Finance predicts 60% of buses in the world will use electricity by 2040.
v.anhchl Media specialist
Những tin tức khác dành cho bạn